La Peugeot 404, la lionne de Sochaux (Réédition 2017)
Première voiture française de série à adopter l'injection, la 404 incarne à la perfection l'idéal des classes moyennes. Dans les années 1970, elle porte ses couleurs avec brio dans d'autres continents. Véritable icône des années 1960, la jolie berline dessinée par Pininfarina s'impose rapidement parmi les références
Mai 1960: la 404 entre en scène. Symbole du renouveau du constructeur franc-comtois, le modèle tranche radicalement de ses devancières par ses qualités esthétiques et dynamiques. Conservant la robustesse propre aux productions sochaliennes, la jolie berline dessinée par Pininfarina s'impose rapidement parmi les références du moment
Confortable, moderne et performante, elle incarne à la perfection l'idéal des classes moyennes. Véritable icône des années 1960, elle est la première voiture française de série à adopter l'injection, capable de tenir la dragée haute à sa rivale de toujours, l'emblématique Citroën DS19.
Une véritable gamme se met en place, comprenant les incontournables familiales et commerciales, mais aussi les ravissants coupés et cabriolets. Dans les années 1970, la 404 trouve une nouvelle jeunesse à l'exportation, en Afrique, en Asie et en Amérique du Sud, où elle porte avec brio les couleurs de la marque.
Une carrière fleuve qui s'achève en 1988, avec une production totale qui frise les trois millions d'exemplaires.
L'auteur :
Historien de l'Automobile, Xavier Chauvin a déjà publié plusieurs livres chez E-T-A-I, notamment Voitures japonaises 1960-1945, l'époque héroïque, Toyota, l'éveil d'un Empire, Saab, les voitures du pays des trolls, La Nissan Fairlady Z, le samouraï du bitume, L'Autobianchi A112 de mon Père, Renault 5 Turbo qui sera réédité en 2018, Yacco l'huile des records du monde. Grand amateur de Peugeot, il est également l'auteur dans la collection Top Model de La Peugeot 504, la berline des jours heureux.
Data sheet
Author

Xavier CHAUVIN
Publisher
Publishing Date

February 2018 (2nd edition)
Size

24 x 29 cm
ISBN

979-10-283-0245-0
Illustration

500 colour and BW photos
Number of pages

192
Language

French
Condition

New
Binding

Hardbound with dust jacket
 Reviews (0) - Review moderation 
---
There are no reviews for this product yet.
Related products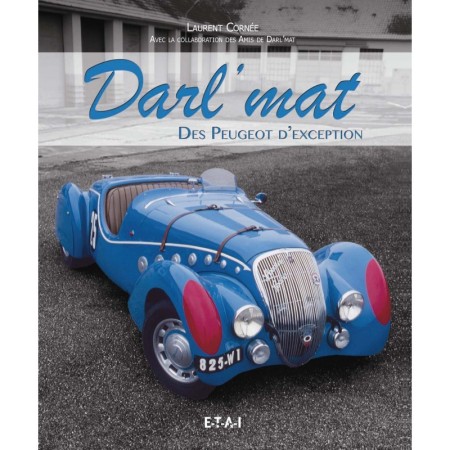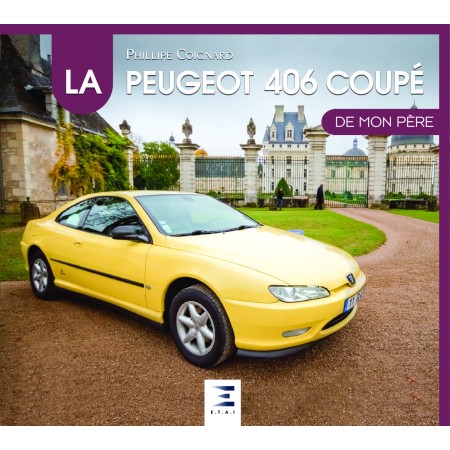 Le livre s'ouvre sur un sondage surprenant : au printemps 2000, la voiture de luxe qui...