Out-of-Stock
Unavailable
Used
Maserati 5000 GT: A Significant Automobile
The design and development history of the Maserati 5000 GT has been traced and presented to eliminate the confusion that existed about this model. Both 450 S and Tipo 151 racing cars that shared engines with the 5000 GTare discussed and their competition results given.
All the information pertinent to the 34 cars has been logically grouped along with the list of their first owners. Additionally, the present owners of these prestigious machines give their impressions of the model and how they became involved with the world's first Super Car.
A chapter is dedicated to the design analysis of Mr. Tom Tjaarda that sheds more light on the eight designs executed for this automobile by the famous Italian carrozzieri.
The V8-based models that followed the 5000 GT are presented in a separate chapter that groups then into the roadcars that went into production and those that remained as design concepts.
Data sheet
Author

Maurice Khawam
Publisher
Publishing Date

2002
Size

28,5 x 28,5 cm
ISBN

978-0971521551
Illustration

Many colour and BW photos
Number of pages

124
Language

English
Condition

Occasion
Binding

Hardbound with dust jacket
 Reviews (0) - Review moderation 
---
There are no reviews for this product yet.
Related products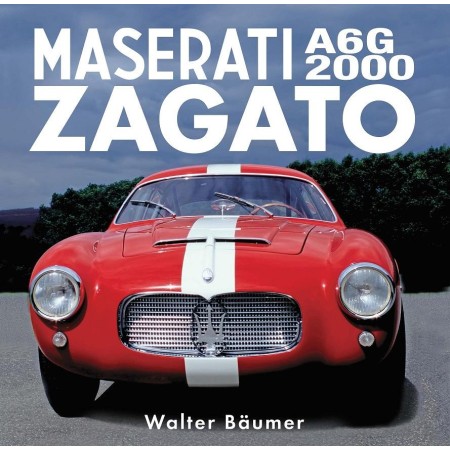 This is the first book devoted exclusively to the Maserati A6G 2000 model with...