Maserati - The Citroën Years
Reference : LK59325
The full story of the Citroën Era at Maserati is brought to life by Marc Sonnery, author of 'Rebel Rebel', a history of the Ferrari Breadvan.
Read more
de Marc Sonnery, Eau Rouge Publishing 2013, 520 pages 25.5 x 31 cm, couverture rigide sous jaquette, très nombreuses photos couleur et NB, texte anglais.
The full story of the Citroën Era at Maserati is brought to life by Marc Sonnery, author of 'Rebel Rebel', a history of the Ferrari Breadvan. The definitive book on the Maserati Khamsin, Bora & Merak, plus special sections on the Citroën SM, the Ligier JS2 and more. The least documented era of Maserati's history, the Citroën period of ownership, is also the most misunderstood. The era started with immense promise as the venerable Modenese firm, previously in dire financial straits, was modernized and reorganized, the clearest evidence being the replacement of obsolete models using old fashioned technology, firstly with the cutting-edge Bora, the most advanced and accomplished of all the first generation mid-engined cars, then with the Khamsin, the most sophisticated and competent front-engined car of the seventies, and lastly with the Merak, which afforded excellent handling and a beautiful shape to a whole new group of Maserati buyers. All these models are described here in detail, in addition to the Citroën SM, which prompted the French manufacturer to buy Maserati when seeking an engine for its flagship Grand Tourisme. Also covered are the stillborn Quattroporte II, the Bora Gp 4 racers, the Khamsin Spyder and the little known yet fascinating Ligier Maserati JS2 road and racing cars. Further insight into this period of Maserati history describes the engines themselves, including the special V8 which had been intended for the Quattroporte II after the initial V6, and the Citroën SM which was eventually fitted with this prototype engine. This long awaited book includes over 150,000 words of exhaustive research and a wealth of new and previously unpublished material, the result of unprecedented access to Maserati in Modena and Citroën in Paris as well as major private archives.
There are over 70,000 words of interviews with Maserati and Citroën participants in the saga, many of whom had never ever been interviewed and several have unfortunately since passed away. This is the definitive work on an era curtailed by the energy crisis, the introduction of speed limits, the quadrupling of fuel prices and political and social unrest, all of which formed a virtual tsunami which Maserati could not repel, leading to its closing and sale to de Tomaso with Italian government help.
Data sheet
Author

Marc Sonnery
Publisher
Publishing Date

January 2013
Size

25.5 x 31 cm
ISBN

978-0957397804
Illustration

Many colour and BW photos
Number of pages

520
Language

English
Condition

New
 Reviews (0) - Review moderation 
---
There are no reviews for this product yet.
Related products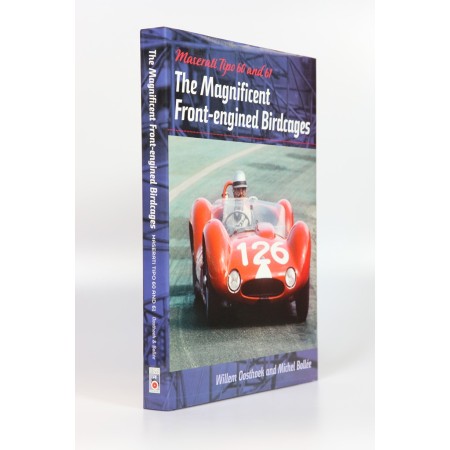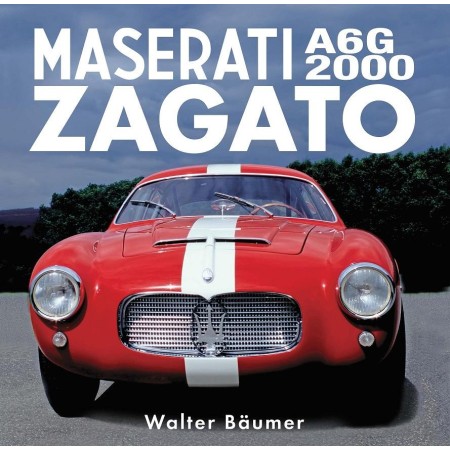 This is the first book devoted exclusively to the Maserati A6G 2000 model with...