Out-of-Stock
Unavailable
Used
Geo Ham - Le Grand Prix de Monaco
Reference : LN00964
Série des "Carnets de Geo Ham", édités par Les Amis de Geo Ham
Read more
40 pages d'llustrations sur papier fort ou sur calque + couverture cartonnée imprimée, reliure spirale, lettrage Geo Ham argent + 5 feuilles volantes comprenant 1 illustration couleurs et 4 pages de légendes, Tirage limité à 300 exemplaires numérotés de 100 à 400.

Les illustrations sont constituées de dessins et esquisses couleur sanguine (portraits de pilotes, scènes de course, scènes d'ambiance) et de reproductions couleurs des affiches du Grand Prix, collées en place sur la page.
Un régal pour les admirateurs de Geo Ham qui se doivent de posséder cet objet précieux, fabriqué de façon quasi-artisanale.
Data sheet
Author

Geo Ham
Publisher
Size

18,5 x 18,5 cm
Illustration

Many BW and Colour Illustrations
Number of pages

50
Language

French
Condition

Occasion
Binding

Softcover
 Reviews (0) - Review moderation 
---
There are no reviews for this product yet.
Related products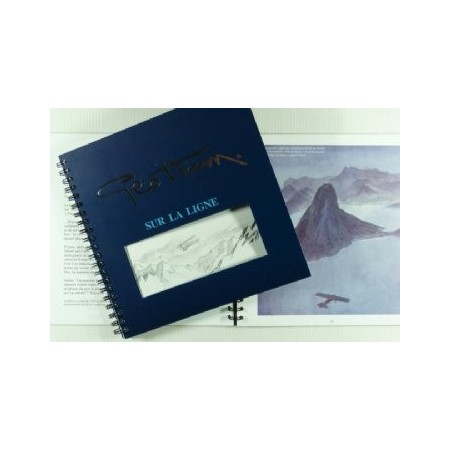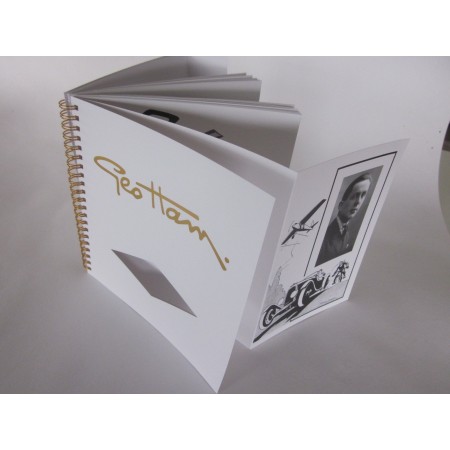 L'urgence à vivre. Un artiste au cœur d'un monde en bouleversements vacarme des...