Out-of-Stock
Unavailable
Used
Bugatti en compétition de 1920 à 1939
Le livre Bugatti, la grande marque de Molsheim, en Alsace, vient de renaître de ses cendres avec la Veyron. Ce bolide d'une puissance de 1001 chevaux éveille de nouveau l'intérêt pour ces voitures sans pareilles.  
À une certaine époque, la marque française à la célèbre calandre en fer à cheval domine outrageusement la concurrence, comme aujourd'hui Ferrari ou McLaren. Les Bugatti remportent les Grands Prix de Monaco, de France, d'Espagne, d'Italie, d'Allemagne...  
Elles gagnent également les 24 Heures du Mans et la Targa Florio – cinq fois de suite pour cette dernière. La célèbre Bugatti type 35, à la base d'une multitude d'autres modèles de course, est encore aujourd'hui considérée comme le chef-d'oeuvre d'Ettore Bugatti.
Mais c'est en fait aux hommes que l'on doit le charme si particulier de cette période du sport automobile, à savoir les années 1920-1930.
+ Cet ouvrage dresse le portrait de plus de cent pilotes qui, à l'époque, sont des comtes ou des gigolos, des noceurs ou des risque-tout, ainsi que des hommes immensément riches, pour qui la course est comme un défi à la vie à la mort.
C'est un monde bigarré, alliant fêtes tumultueuses et haute société, aventures amoureuses et dépenses inconsidérées, paris baroques et accidents spectaculaires à l'issue tragique.
+ Plus de 140 photos saisissantes, dont une partie encore inédite, ainsi qu'une liste des principaux succès de Bugatti et les réglementations techniques des Grands Prix de l'époque viennent compléter cette rétrospective, à consulter pour son iconographie, ses références techniques ou rien que pour le plaisir de la lecture. 
Data sheet
Author

Eckhard Schimpf & Julius Kruta
Publisher
Publishing Date

2008
Size

25 x 30 cm
Illustration

Many BW and Colour Photos
Number of pages

178
Language

French
Condition

Occasion
Binding

Hardbound with dust jacket
 Reviews (0) - Review moderation 
---
There are no reviews for this product yet.
Related products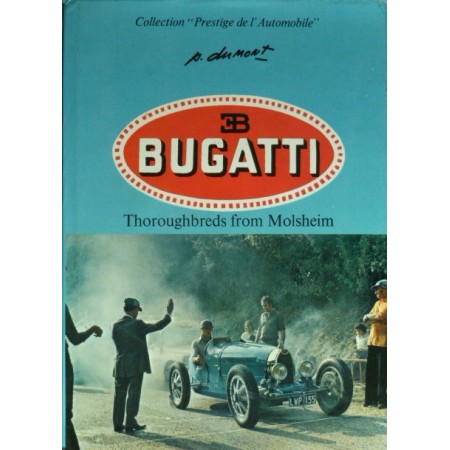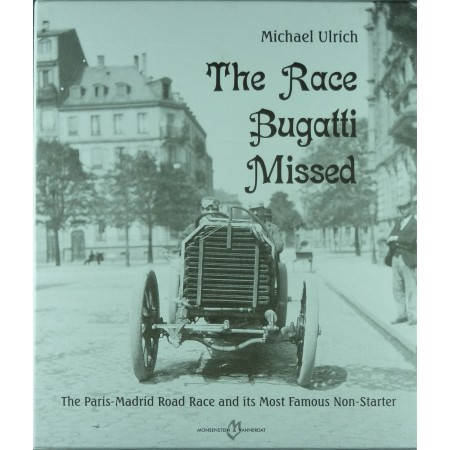 L'histoire de la fameuse course Paris-Madrid en 1903.